Shopping Basket
Your Basket is Empty
There was an error with PayPal
Click here to try again
Thank you for your business!
You should receive an order confirmation from Paypal shortly.
Exit Shopping Basket
Aspirations Hypnotherapy - Cwmbran, UK
'Helping YOU achieve what YOU want from YOUR life'
Gayle Vaatstra: Posted on 17 February 2016 16:28
Most of us have experienced some stress within their lives and many of us have to deal with the effects of it on an ongoing basis. Of course stress related health problems are rife in today's society. Hypnosis can be an effective tool in dealing with this destructive emotion.
There can be lots of causes: the reasons behind stress are completely unique to each individual and situation they may find themselves in. Often people find that they can manage astonishingly well with a stressful life until something tips the balance and they wind up breaking under the burden.
| | |
| --- | --- |
| Posted on 23 August, 2015 at 18:50 | |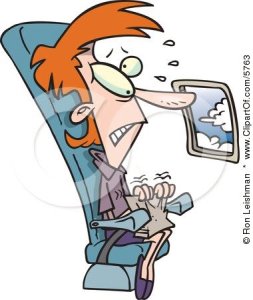 Pains in the chest and shortness of breath are quite common with panic attacks, but are obviously quite distressing for most people, because they could be something more worrying & serious. There are many reasons why someone may have an anxiety attack.
Following medical studies it is now known that stress is one of the greatest factors that cause panic attacks, including being in a variety of circumstances that cause anxiety and panic. Regrettably, people can undergo anxiety attacks suddenly and also for no apparent reason. It is thought that a panic attack is brought on by the body's own fight or flight response, where adrenaline is prompted, preparing the body to defend itself in a threatening situation.
Panic attacks cause avoidance behaviours which can limit the person's life. The fear of the panic attack happening again can create high levels of anxiousness. You may even find yourself avoiding going to certain places which you fear may trigger a panic attack, and many people become isolated because they are afraid to go out at all. Panic attacks can reduce confidence, create further panic, and depression can frequently set in due to this persistent worrying. Anxiety and Panic Attacks are not only very distressing for the individual; they can also have a bearing on those closest to them. 1 in 10 of us will undergo anxiety and panic attacks in our lifetime. Having a panic attack often naturally increases your belief that you may have another one soon, causing continuous feelings of fear.
Health care professionals can prescribe medication to assist with panic and stress; however this only helps with the signs and symptoms, not the cause. An hypnotic approach for panic attacks aims to eradicate entirely the underlying issues generating the individual's panic and anxiety attacks. Hypnosis for panic disorder and anxiety can bring about favourable behavioural changes by improving the thought processes of the subconscious mind. Triggers for a panic disorder can be managed, and for many people removed altogether.
An hypnotic approach uses specialist techniques to teach the client new methods to relax, identify and remove triggers that may cause anxiety, resolve problems which cause anxiety attacks or stress, and aim to eradicate further panic attacks.
Hypnosis delivers good results for those who encounter anxiety and panic attacks and have found no solution in the medical world. Hypnotherapy is even more potent when combined with CBT which helps the mind to think clearly and calmly, alleviating feelings of fear and anxiety. Out of the shadow of constant worry and fear, people can gain the confidence to enjoy fulfilling lives without limitations. The subconscious is incredibly powerful and changes made at this level tend to be long lasting.
Categories: Panic attacks, Time to change
/